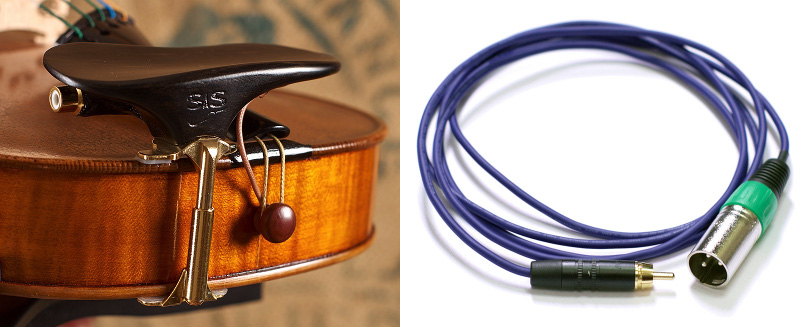 for acoustic violins, violas and cellos: the violorama soundpost pickup system
My custom pickup system is available for acoustic instruments.
only while stocks last - final stock of acoustic violins
Violorama specialises in 5-string violins and violas.
I have some standard models, and some one-offs. The standard models come in the body shapes pictured.
I have named each body shape after a character in Shakespeare's Tempest, to give an idea of the character of the instrument, and as an easy way to refer to the shapes.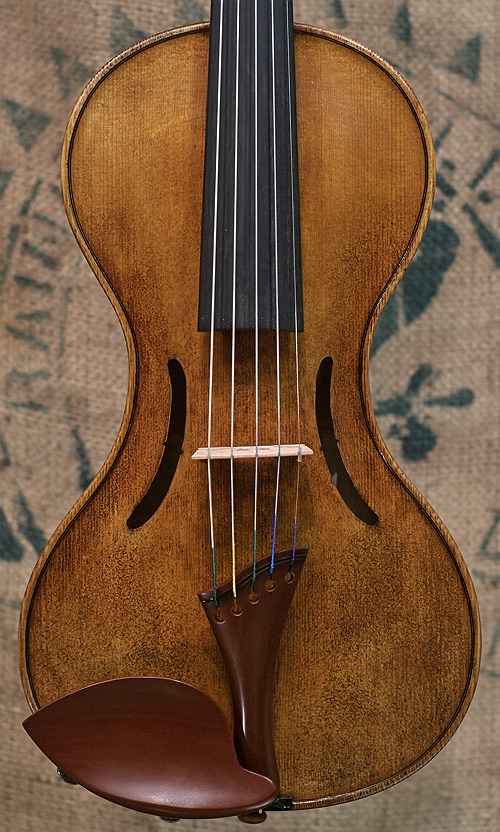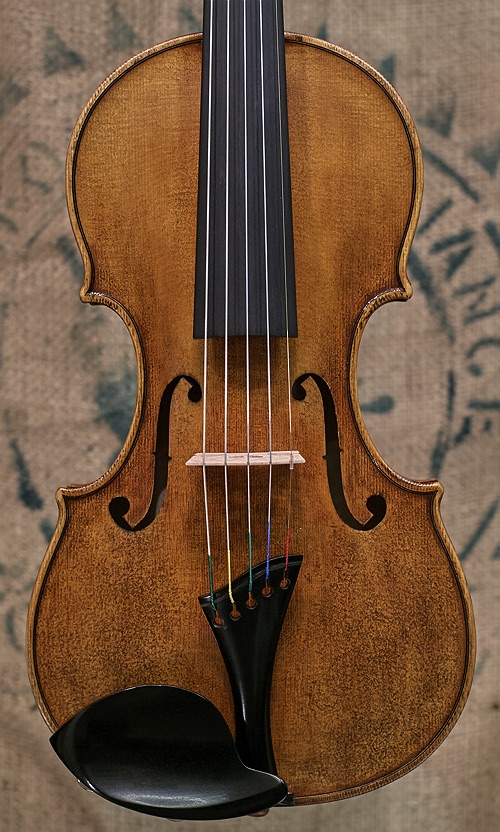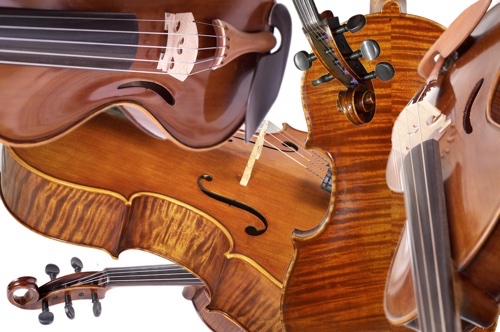 try out the instruments
I am a string player myself, and I know that the only way to find the right instrument or bow is to play on it. All the instruments and bows are sold ready to play. Many have been played for hours each in the process of setting them up and writing about them for the website.
You are encouraged to try the instruments and bows, either before you buy by appointment at my studio in Co Durham, or in your own home. You can return any instrument or bow within 14 days for full refund less postage costs, you are expected and encouraged to play the instrument during this trial period.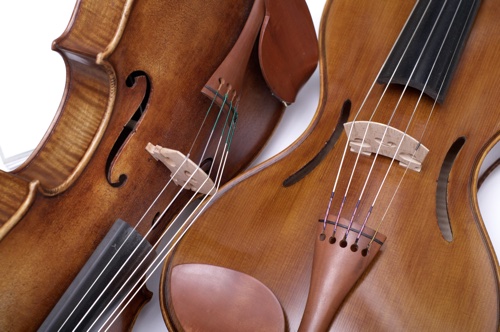 emphasis on acoustic tone
The instruments are optimised for the best acoustic tone. My custom pickup system preserves the natural sound.